Structure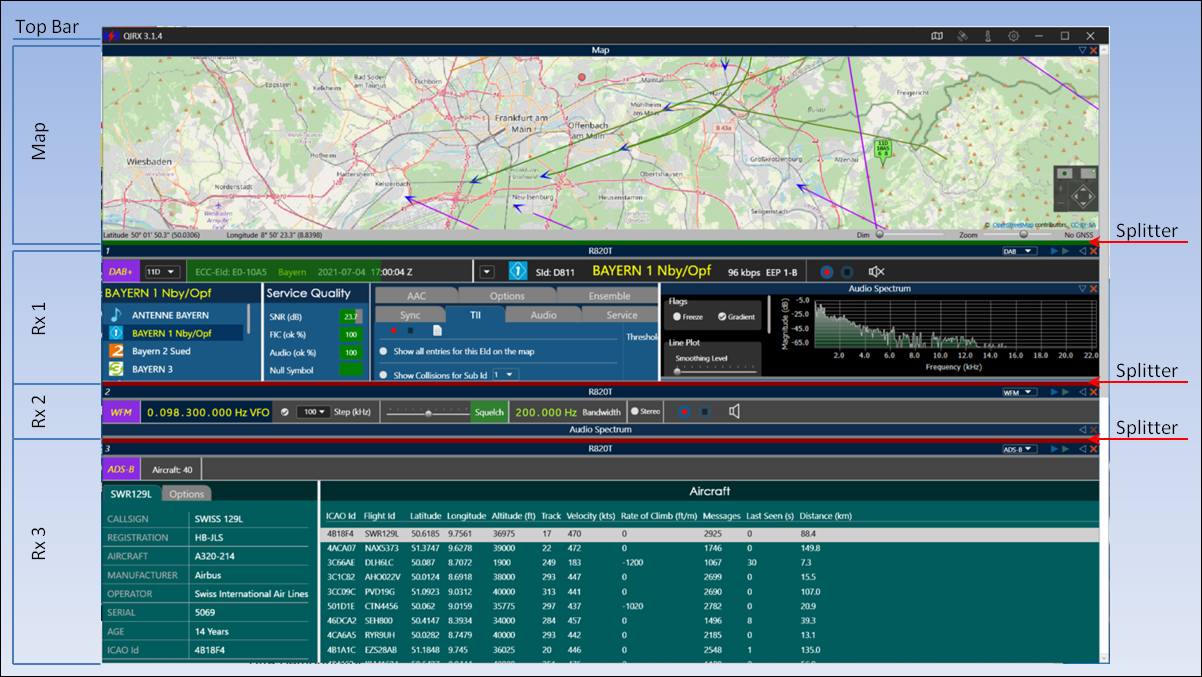 QIRX is vertically structured into a
Top Part
and
Receiver Parts
. They are separated by a green (map) and red bars, called "
splitters
", which can be used to resize the parts according to the user's needs. This is indicated in the screenshot below.
The
top part
consists of elements which are either used independently of a particular receiver, or act as "global" elements to be used by any receiver:
Top Bar. Logo, Version, Top Menu (the purpose is indicated by hovering over the correspoding icon).
Map. Map bar with buttons to collapse and close the map.
The
receiver parts
consist of elements belonging to a receiver.
Receiver Bar, structured in the following way:

Left: Receiver number
Middle: Tuner name
Right: Command buttons, consisting of

Demodulator Selector
Start Receiving
Start Replay raw file
Collapse Frontend
Close Receiver

Frontend. Can be collapsed by a button in the receiver bar. In the above screenshot, all frontend parts have been collapsed and are invisible.
Demodulator. The structure of this part is entirely specific to the selected demodulator.